Main content starts here, tab to start navigating
Menus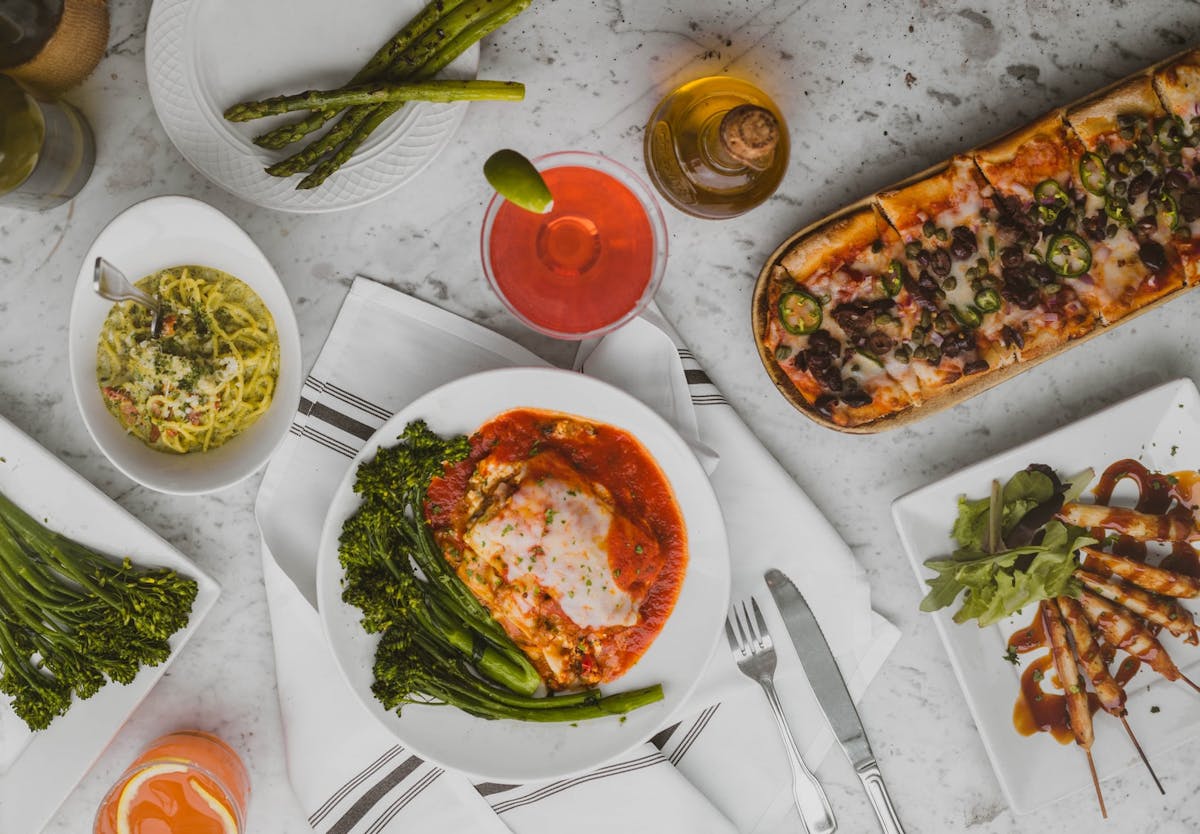 Slide 1 of 3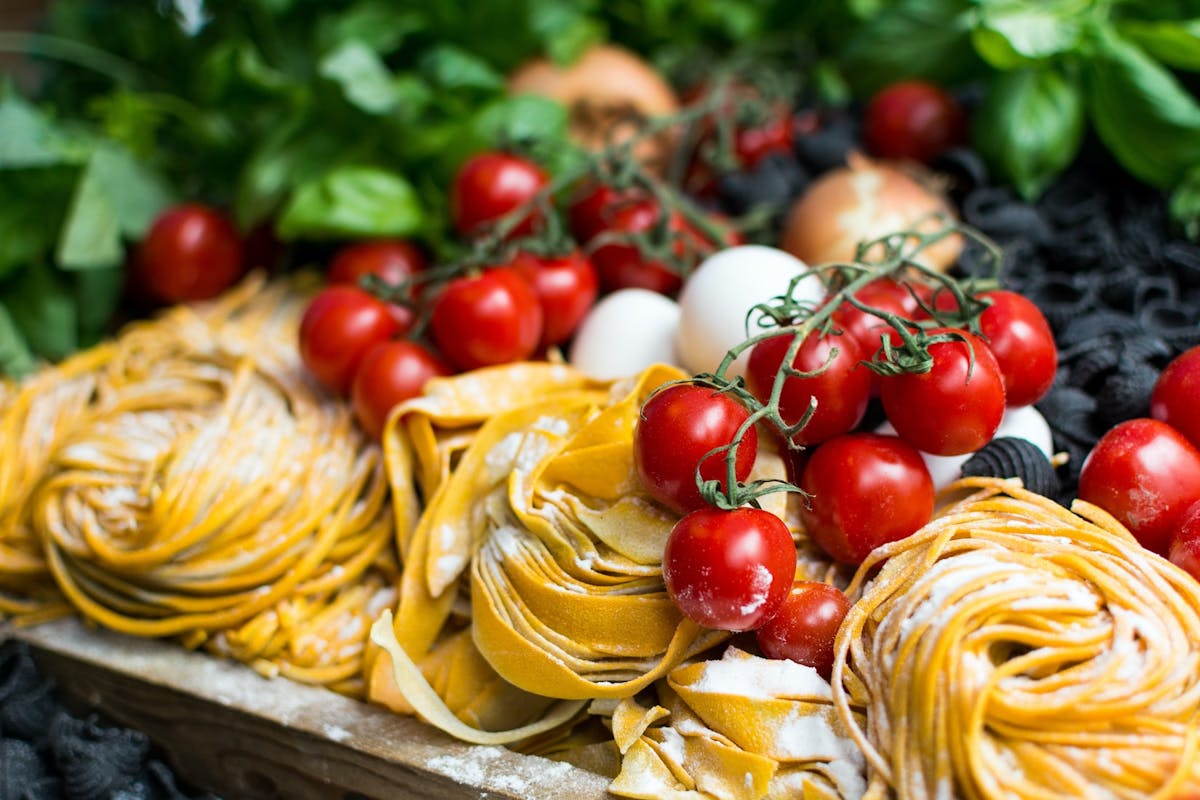 Slide 2 of 3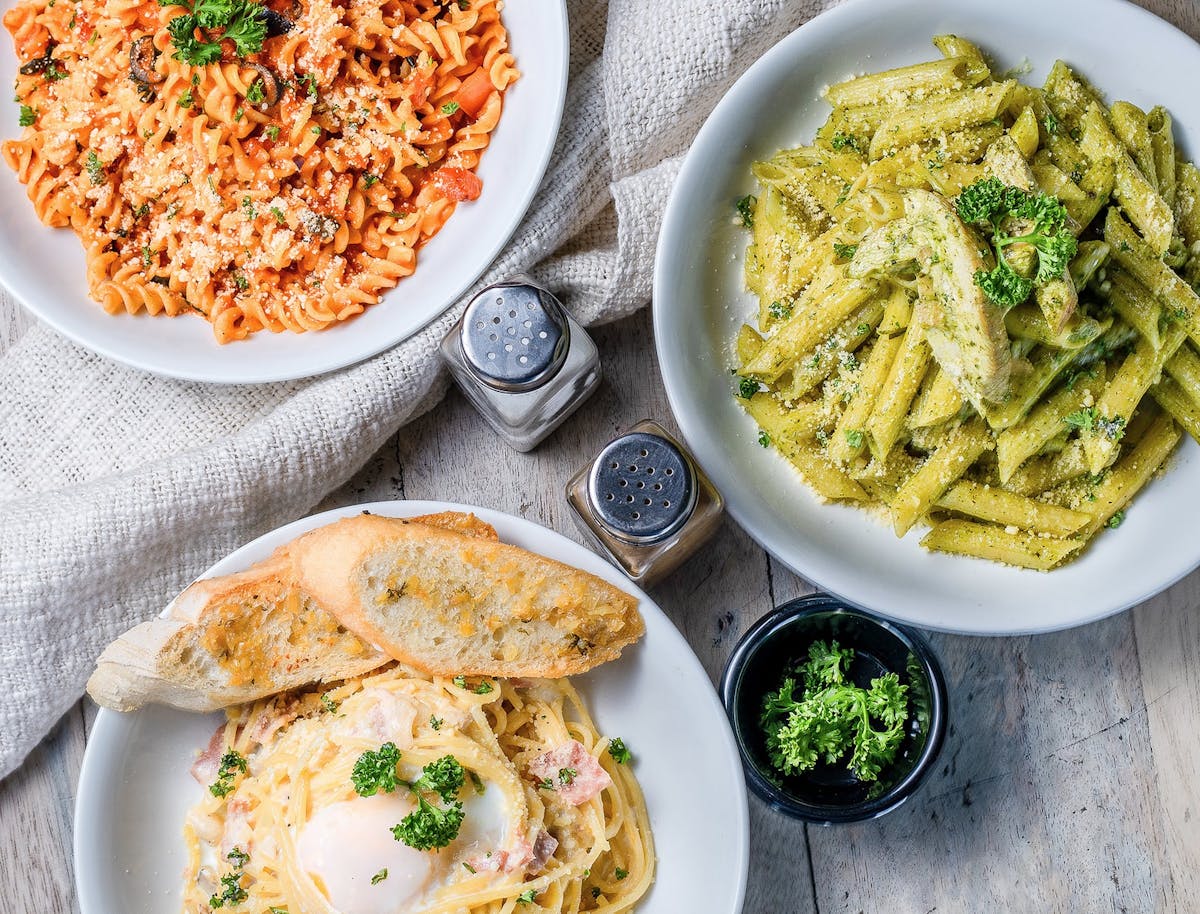 Slide 3 of 3
BY THE GLASS
CHAMPAGNE & SPARKLING WINES
Prosecco, "Jeio" (by Bisol), Veneto, Italy NV 9 32
Prosecco Rosé, "Jeio" (by Bisol), Veneto, Italy 2020 11 38
Brut Roederer Estate, Mendocino, California NV 14 49
Lambrusco, Grasparossa di Castelvetro "Centenario" Amabile, Cleto Chiarli, Emilia-Romagna, Italy 10 34
ROSÉ
6oz. Bottle
House Rosé 9
Sweet Sparkling Rosé, Brachetto d'Acqui, Banfi, Rosa Regale Piemonte, Italy 2021 10 10
WHITE WINES
6oz Bottle
House White 9
Vermentino di Gallura, Surrau, "Limizzani", Sardegna, Italy 2020 9 32
Pinot Grigio, Livio Felluga, Colli Orientali, Veneto, Italy 2019 15 50
Viognier, Peter William, "Daisy Creek Vineyard", Rogue Valley, Oregon 2020 14 45
Sauvignon Blanc, Rombauer Vineyards, Napa Valley, California 2020 16 55
Chardonnay, Hendry, Napa Valley, California 2018 16 60
RED WINE
6oz Bottle
House Red 9
Barolo, Reverdito, Piedmont, Italy 2018 17 55
Nero D'Avola, Feudo Montoni, "Lagnusa", Sicilia, Italy 2019 (ORGANIC) 13 44
Barbera D' Asti, Vietti, "Tre Vigne", Piemonte, Italy 2020 11 38
Montepulciano D'Abruzzo, Zaccagnini, Abruzzo, Italy 2019 9 32
Chianti Classico, Volpaia, Toscana, Italy 2019 (ORGANIC) 13 44
Zinfandel, Rombauer, Napa Valley, California 2019 17 69
Tempranillo, Peter William, "Lot D", Southern Oregon 2018 14 49
Special Select Cabernet Sauvignon, Abeja, Columbia Valley, Washington 2018 20 65
Estate Pinot Noir IRV, Irvine & Roberts, Rogue Valley, Oregon 2017 16 60
Featured Cocktails
The Outlaw

Espolon Tequila, agave, lime juice served on the rocks with a float of Disaronno and a salt rim

$14

Velvet Ditch

Fernet, Orgeat, Velvet Falernum, lemon juice, orange bitters, angostura bitters served on a large cube with mint and orange zest

$15

Death Rides A Horse

Montelobos Mezcal, Drambuie, Sour Cherry Jam, and lime juice served on the rocks with a smoked salt rim

$15

Curly's Gold

Elijah Craig Bourbon, Aperol, Pamplemousse Liqueur served on a large cube with grapefruit zest

$14

Yesterday, Today, and Amaro

Cognac, Cardamaro, Orange Liqueur, lemon juice, simple syrup, and a sugar rim

$16

The Good, The Nice & The Naughty

Newport Vodka, honey syrup, lemon juice, spiced apple pear syrup, served as a Martini with a cinnamon dusting

$13

Fist Full of Diamonds

Hendrick's Gin, fresh basil leaf, lemon juice, honey, apricot puree, and Spicy Calabrian Chili Orange Jam, served as a Martini

$15

A "Bulleit" For The General

Bulleit Bourbon, Campari, and Antica Vermouth served on a large cube with orange zest

$16

Italian Cream Soda

club soda, flavored syrup (mango, strawberry, raspberry), whipped cream

$8
Antipasti e Insalate
Carpaccio Di Manzo Al Tartufo

thinly sliced, sashimi-grade, raw beef, parmesan cheese, truffle fondue

$19

gluten free

Burrata Con Prosciutto Di Parma E Zucca Fritta

creamy mozzarella, parma prosciutto, arugula, fried pumpkin

$19

gluten free

Insalata Verde con Rapanelli, Pomodori e Parmigiano

organic mixed greens, red radish, diced tomatoes, shaved parmesan cheese, avocado, balsamic dressing

$14

gluten free, vegetarian

Insalata Tricolore con Gorgonzola

belgian endive, organic arugula, radicchio, crumbled gorgonzola cheese, caramelized walnuts, balsamic dressing

$14

gluten free, vegetarian

Guazzetto Di Vongole

sautéed manila clams, black mussels, garlic, white wine, light-spicy tomato broth

$20

gluten free

Tagliere Di Affettato Misto (for Two People)

cured meats, marinated vegetables, olives, assortment of cheeses

$26

gluten free
Pasta Fresca
(fresh homemade pasta)
Make your own dish by choosing one of the following fresh pastas & sauces.

$22

Sauces

Pomodoro e Basilico

tomatoes & fresh basil

gluten free, vegetarian, vegan

Ragù Alla Bolognese

slow-cooked, meat-based sauce

gluten free

Boscaiola

pancetta, peas, mushrooms, light cream tomato sauce

gluten free

Pesto Alla Genovese

basil, pine-nuts, extra virgin olive oil, parmesan cheese

gluten free, vegetarian

Arrabbiata

tomatoes, garlic, italian spicy peperoncini

gluten free, vegetarian, vegan

Filetto Di Pomodoro E Aglio Arrosto

diced tomatoes, roasted garlic, basil, extra-virgin olive oil

gluten free, vegetarian, vegan

Pastas

Gnocchi Di Patate (potato dumplings)

Spaghetti (long-thin, noodles)

Pappardelle (flat-wide, noodles)

Penne (quill-shaped pasta)

Tagliatelle (long-flat ribbons)

Bucatini (thick hollow spaghetti, pasta)

Casarecce (gluten free made with rice and corn)

*Gluten-Free Pasta Available
Primi Della Casa
Lasagna Di Carne, Omaggio a Nonna Rina

homemade lasagna, beef ragù, béchamel sauce, parmesan cheese, fried spinach

$25

Bigoli Della Briccola

squared-shaped spaghetti, clams, shrimp, mussels, white wine, light-spicy tomato sauce

$27

Gnocchi Di Patate Con Gorgonzola E Noci

homemade potato dumplings, walnuts, gorgonzola cheese

$23

vegetarian

Pappardelle Agnello e Pistacchi

lamb ragù, thyme, crushed pistachios

$26

Linguine Nere Con Salame Calabrese e Gamberi

squid-ink linguini, spicy calabrese salami, shrimp, garlic, cherry tomatoes

$26

Bucatini al Ragù di Salsiccia

pork sausages, peas, light pink sauce

$23

Bianchi E Neri Porcini E Gamberi

shrimp, porcini mushrooms, pancetta, white wine, light cream sauce

$26

Tagliatelle Al Cinghiale E Pecorino

long flat ribbons, wild board ragù, red wine, light tomato sauce, pecorino cheese

$25
Secondi Piatti
Salmone Affumicato E Rafano

pan-roasted, smoked, wild-caught, alaskan king salmon, sautéed spinach, horseradish sauce

$36

gluten free

Filetto Di Manzo Al Vino Rosso

8 oz. grass-fed filet mignon, red wine reduction, market vegetables

$46

Costolette d'Agnello in Salsa d'Aglio e Aceto

new zealand lamb chops, roasted garlic, red vinaigrette sauce, fresh market vegetables

$59

Zuppa Di Pesce

traditional cioppino, wild-caught salmon, clams, mussels, sea scallops, shrimp, white wine, garlic, light spicy tomato sauce

$39

gluten free

Risotto Del Giorno

risotto of the day. M.P.
* Consuming raw or undercooked meats, poultry, seafood, shellfish, or eggs may increase your risk of foodborne illness.
*We can substitute any pasta with gluten-free pasta.
Dolci Fatti In Casa
(all desserts are homemade)
Affogato Al Caffé

vanilla gelato, espresso coffee, house made whipped cream

$11

Panna Cotta

vanilla custard, mixed-berries sauce

$11

Tiramisù

ladyfinger cookies, espresso coffee, mascarpone cheese

$11

Crème Caramel All'Amaretto

caramel flan topped with a shot of Amaretto liquor, Italian almond cookies, house made whipped cream

$11

Tortino Di Cioccolato Caldo

warm, flourless chocolate cake, almonds, vanilla cream sauce, berry sauce

$11

add vanilla ice cream $2